Xiaomi Mi 11 Lite Stock ROM Firmware (Fastboot Flash File) Download Latest Update –  Xiaomi Mi 11 Lite stock ROM is a firmware version for Mi 11 Lite that has not been modified or altered by the device manufacturer or any third party. A stock ROM is a version of the operating system installed on a device when it leaves the factory.
Xiaomi Mi 11 Lite Stock ROM is a term used to describe the software that comes pre-installed on a smartphone. It is the operating system version released by the device manufacturer and is generally considered the "default" version of the OS. Here, We offer the Xiaomi Mi 11 Lite Stock ROM with a proper installation guide. It is effortless to download the Stock ROM for Xiaomi Mi 11 Lite. Click the "Download Link" below.
The main benefit of having a Xiaomi Mi 11 Lite Stock ROM is that it is usually more secure than a custom ROM. Stock ROMs come with built-in security features, meaning that any malicious software or malware will be blocked before it can do any damage. This is essential in keeping your device secure, as custom ROMs often lack the necessary security measures.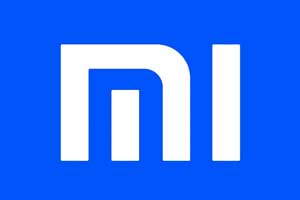 The front part of the Xiaomi Mi 11 Lite houses a 6.55-inch DotDisplay screen, featuring a 16MP f/2.5 front-facing camera nestled in the top-left corner. Unlike the Mi 11, this screen has a flat design and does not curve at the sides. The side and top bezels are symmetrical, measuring a mere 1.88mm in thickness, but Xiaomi has managed to incorporate an earpiece grill above the screen, which also functions as a stereo speaker. Additionally, the panel used in the Mi 11 Lite is of the AMOLED type, supporting the classic FHD+ resolution in a 20:9 aspect ratio and protected by Corning Gorilla Glass 5.
With a refresh rate of 90Hz and a touch sampling rate of 240Hz, it becomes well-suited for competitive gaming, providing quick response times. Xiaomi ensures that the Mi 11 Lite caters to film enthusiasts as well, as the screen supports 10-bit color, capable of displaying up to 1 billion colors. It is also HDR10 certified, boasts a wide DCI-P3 color gamut, and has a contrast ratio of 5,000,000:1. The display settings offer a color scheme feature, allowing users to choose from three preset color options, including auto, saturated, and original, each representing a specific color space.
How to Install the Latest Xiaomi Mi 11 Lite Stock Firmware
Installing the most recent version of the Xiaomi Mi 11 Lite stock Flash File firmware is a relatively straightforward process. This comprehensive guide will take you through each step to ensure a successful installation.
To begin, make sure you have downloaded and saved the latest version of the Xiaomi Mi 11 Lite Stock ROM Firmware Fastboot Flash File on your device. It is crucial to have the most up-to-date firmware before proceeding.
Step 1
Start by downloading and installing the Xiaomi Mi Flash Tool. This tool enables you to flash the latest Xiaomi Mi 11 Lite Stock Firmware (Fastboot Flash File) version.
Step 2
If you haven't already installed the Official Xiaomi USB driver on your computer, do so now. Skip this step if the drivers are already installed.
Step 3
Open the Mi Flash Tool and put your Xiaomi Mi 11 Lite device into download mode. Connect it to your computer using a USB cable.
Step 4
Once the ROM file is located, press the 'Refresh' button in the Mi Flash Tool. This will detect your device and allow you to proceed with the installation.
Step 5
Load the firmware into the Xiaomi Flash Tool by clicking the Select button. Then click 'Flash' to initiate the installation process.
Step 6
The installation may take a few minutes to complete. Be patient and wait for the installation to finish before proceeding.
Step 7
If the installation is successful, a confirmation message will be displayed in the Mi Flash Tool.
Step 8
Finally, restart your device to apply the changes. After the restart, your Xiaomi device will be running the latest version of the Xiaomi Stock ROM Firmware Fastboot Flash File.
By following these steps precisely, you can ensure a successful installation of the most recent Xiaomi Mi 11 Lite Stock firmware (Fastboot Flash File). If you encounter any difficulties or have any questions throughout the process, please reach out to Xiaomi Customer Support for assistance.
Xiaomi Mi 11 Lite Stock ROM Flash File Download for Windows
Xiaomi Mi 11 Lite Global Stock ROM (MIUI 14)
courbet_global_images_V14.0.3.0.TKQMIXM_20230508.0000.00_13.0_global_1d43ddaf63.tgz
Model Name: M2101K9AG
Android: 13.0
Region: Global
Version: V14.0.3.0.TKQMIXM
Download
Xiaomi Mi 11 Lite India Stock ROM
courbet_in_global_images_V13.0.10.0.SKQINXM_20230223.0000.00_12.0_in_b176ad818b.tgz
Model Name: M2101K9AG, M2101K9AI
Android: 12.0
Region: India
Version: V13.0.10.0.SKQINXM
Download
Xiaomi Mi 11 Lite India Stock ROM (MIUI 14)
courbet_in_global_images_V14.0.2.0.TKQINXM_20230407.0000.00_13.0_in_54d8c7c57c.tgz
Model Name: M2101K9AG, M2101K9AI
Android: 13.0
Region: India
Version: V14.0.2.0.TKQINXM
Download
Xiaomi Mi 11 Lite EEA Stock ROM
courbet_eea_global_images_V13.0.7.0.SKQEUXM_20221128.0000.00_12.0_eea_646d7f1c27.tgz
Android: 12.0
Region: EEA
Version: V13.0.7.0.SKQEUXM
Download
Xiaomi Mi 11 Lite EEA Stock ROM (MIUI 14)
courbet_eea_global_images_V14.0.2.0.TKQEUXM_20230418.0000.00_13.0_eea_d172449d15.tgz
Android: 13.0
Region: EEA
Version: V14.0.2.0.TKQEUXM
Download
Xiaomi Mi 11 Lite Russia Stock ROM
courbet_ru_global_images_V13.0.8.0.SKQRUXM_20230307.0000.00_12.0_global_9ec8d9d4e7.tgz
Android: 12.0
Region: Russia
Version: V13.0.8.0.SKQRUXM
Download
Xiaomi Mi 11 Lite Russia Stock ROM (MIUI 14)
courbet_ru_global_images_V14.0.1.0.TKQRUXM_20230329.0000.00_13.0_ru_a007243147.tgz
Android: 13.0
Region: Russia
Version: V14.0.1.0.TKQRUXM
Download
Xiaomi Mi 11 Lite Turkey Stock ROM
courbet_tr_global_images_V13.0.7.0.SKQTRXM_20230131.0000.00_12.0_global_e893c50d53.tgz
Android: 12.0
Region: Turkey
Version: V13.0.7.0.SKQTRXM
Download
Xiaomi Mi 11 Lite Turkey Stock ROM (MIUI 14)
courbet_tr_global_images_V14.0.1.0.TKQTRXM_20230329.0000.00_13.0_tr_dc5acf04d5.tgz
Android: 13.0
Region: Turkey
Version: V14.0.1.0.TKQTRXM
Download
Xiaomi Mi 11 Lite Indonesia Stock ROM
courbet_id_global_images_V13.0.6.0.SKQIDXM_20230206.0000.00_12.0_global_f11f447a56.tgz
Android: 12.0
Region: Indonesia
Version: V13.0.6.0.SKQIDXM
Download
Xiaomi Mi 11 Lite Indonesia Stock ROM (MIUI 14)
courbet_id_global_images_V14.0.3.0.TKQIDXM_20230424.0000.00_13.0_id_2959f56aa9.tgz
Android: 13.0
Region: Indonesia
Version: V14.0.3.0.TKQIDXM
Download