Xiaomi Civi 3 Stock ROM Firmware (Fastboot Flash File) Download Latest Update –  Xiaomi Civi 3 stock ROM is a firmware version for a Civi 3 that has not been modified or altered by the device manufacturer or any third party. A stock ROM is a version of the operating system installed on a device when it leaves the factory.
Xiaomi Civi 3 Stock ROM is a term used to describe the software that comes pre-installed on a smartphone. It is the operating system version released by the device manufacturer and is generally considered the "default" version of the OS. Here, We offer the Xiaomi Civi 3 Stock ROM with a proper installation guide. It is effortless to download the Stock ROM for Xiaomi Civi 3. Click the "Download Link" below.
The main benefit of having a Xiaomi Civi 3 Stock ROM is that it is usually more secure than a custom ROM. Stock ROMs come with built-in security features, meaning that any malicious software or malware will be blocked before it can do any damage. This is essential in keeping your device secure, as custom ROMs often lack the necessary security measures.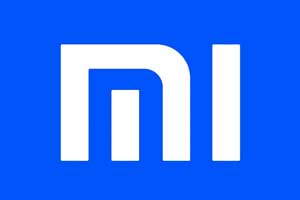 Some time ago, Xiaomi regularly released smartphone series with a special superior selfie front camera setup, known as Civi, before being introduced globally and renamed. This time, Xiaomi Civi 3 is launched with a fresher design, featuring a combination of two different colours and textures. In Indonesia, Xiaomi's selfie-focused champion smartphone still exists in the form of Xiaomi 12 Lite, which has recently experienced a price drop, making it an even more enticing purchase. However, it has fallen behind with the presence of Xiaomi Civi 3 and its previous generation Civi, both of which boast a unique front camera setup with two different sensors.
Xiaomi Civi 3's design is truly appealing, as it showcases two different colours on the back panel for each variant, with each colour having a distinct finish. This design is a result of Xiaomi's collaboration with WGSN, a global fashion trend agency that predicts that "twin color" will become a trend until 2024. The dimensions are also impressively slim and lightweight, measuring 7.56mm thick and weighing 173.5 grams. This makes Xiaomi's latest smartphone easy to carry for all users, including women. Interestingly, despite its focus on the camera, Xiaomi has also incorporated a powerful chipset through its collaboration with MediaTek.
How to Install the Latest Xiaomi Civi 3 Stock Firmware
Installing the most recent version of the Xiaomi Civi 3 stock Flash File firmware is a relatively straightforward process. This comprehensive guide will take you through each step to ensure a successful installation.
To begin, make sure you have downloaded and saved the latest version of the Xiaomi Civi 3 Stock ROM Firmware Fastboot Flash File on your device. It is crucial to have the most up-to-date firmware before proceeding.
Step 1
Start by downloading and installing the Xiaomi Mi Flash Tool. This tool enables you to flash the latest Xiaomi Civi 3 Stock Firmware (Fastboot Flash File) version.
Step 2
If you haven't already installed the Official Xiaomi USB driver on your computer, do so now. Skip this step if the drivers are already installed.
Step 3
Open the Mi Flash Tool and put your Xiaomi Civi 3 device into download mode. Connect it to your computer using a USB cable.
Step 4
Once the ROM file is located, press the 'Refresh' button in the Mi Flash Tool. This will detect your device and allow you to proceed with the installation.
Step 5
Load the firmware into the Xiaomi Flash Tool by clicking the Select button. Then click 'Flash' to initiate the installation process.
Step 6
The installation may take a few minutes to complete. Be patient and wait for the installation to finish before proceeding.
Step 7
If the installation is successful, a confirmation message will be displayed in the Mi Flash Tool.
Step 8
Finally, restart your device to apply the changes. After the restart, your Xiaomi device will be running the latest version of the Xiaomi Stock ROM Firmware Fastboot Flash File.
By following these steps precisely, you can ensure a successful installation of the most recent Xiaomi Civi 3 Stock firmware (Fastboot Flash File). If you encounter any difficulties or have any questions throughout the process, please reach out to Xiaomi Customer Support for assistance.
Xiaomi Civi 3 Stock ROM Flash File Download for Windows
Xiaomi Civi 3 China Stock ROM
yuechu_images_V14.0.9.0.TMICNXM_20230705.0000.00_13.0_cn_8cf972de1b.tgz
Model Name: 23046PNC9C
Android: 13.0
Region: China
Version: V14.0.9.0.TMICNXM
Download