Xiaomi 12T Pro Stock ROM Firmware (Fastboot Flash File) Download Latest Update –  Xiaomi 12T Pro stock ROM is a firmware version for a 12T Pro that has not been modified or altered by the device manufacturer or any third party. A stock ROM is a version of the operating system installed on a device when it leaves the factory.
Xiaomi 12T Pro Stock ROM is a term used to describe the software that comes pre-installed on a smartphone. It is the operating system version released by the device manufacturer and is generally considered the "default" version of the OS. Here, We offer the Xiaomi 12T Pro Stock ROM with a proper installation guide. It is effortless to download the Stock ROM for Xiaomi 12T Pro. Click the "Download Link" below.
The main benefit of having a Xiaomi 12T Pro Stock ROM is that it is usually more secure than a custom ROM. Stock ROMs come with built-in security features, meaning that any malicious software or malware will be blocked before it can do any damage. This is essential in keeping your device secure, as custom ROMs often lack the necessary security measures.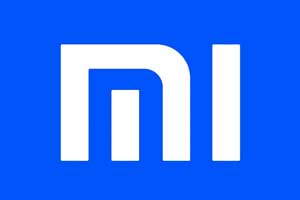 We readily admit that keeping up with the ever-expanding Xiaomi phone family has been quite a challenge. Nevertheless, the recently announced Xiaomi 12T and 12T Pro are relatively easy to grasp, as they step in to replace the Xiaomi 11T and Xiaomi 11T Pro. These new devices firmly position themselves as "budget flagships" with a strong emphasis on impressive camera capabilities. The standout feature of the 12T Pro is undoubtedly its 200MP main camera. This cutting-edge camera is built around the Samsung-made ISOCELL HP1 sensor.
The HP1 boasts a substantial 1/1.22″ imager with an f/1.69 aperture, Phase Detection Autofocus (PDAF), and Optical Image Stabilization (OIS). Its 16-1 pixel binning allows for various resolutions, ranging from 12.5MP stills with a 2.56µm pixel pitch to 50MP stills (1.28µm pixels), or even the native 200MP (0.64µm pixels), catering to different needs. Beyond its exceptional camera capabilities, the Xiaomi 12T Pro also boasts a top-notch 6.67-inch, 120Hz AMOLED display. Branded as "CrystalRes," it offers a higher than usual resolution of 1220 x 2712 pixels, resulting in a crisp 446 ppi. The screen is also Dolby Vision and HDR10+ certified, providing a truly immersive visual experience.
How to Install the Latest Xiaomi 12T Pro Stock Firmware
Installing the most recent version of the Xiaomi 12T Pro stock Flash File firmware is a relatively straightforward process. This comprehensive guide will take you through each step to ensure a successful installation.
To begin, make sure you have downloaded and saved the latest version of the Xiaomi 12T Pro Stock ROM Firmware Fastboot Flash File on your device. It is crucial to have the most up-to-date firmware before proceeding.
Step 1
Start by downloading and installing the Xiaomi Mi Flash Tool. This tool enables you to flash the latest Xiaomi 12T Pro Stock Firmware (Fastboot Flash File) version.
Step 2
If you haven't already installed the Official Xiaomi USB driver on your computer, do so now. Skip this step if the drivers are already installed.
Step 3
Open the Mi Flash Tool and put your Xiaomi 12T Pro device into download mode. Connect it to your computer using a USB cable.
Step 4
Once the ROM file is located, press the 'Refresh' button in the Mi Flash Tool. This will detect your device and allow you to proceed with the installation.
Step 5
Load the firmware into the Xiaomi Flash Tool by clicking the Select button. Then click 'Flash' to initiate the installation process.
Step 6
The installation may take a few minutes to complete. Be patient and wait for the installation to finish before proceeding.
Step 7
If the installation is successful, a confirmation message will be displayed in the Mi Flash Tool.
Step 8
Finally, restart your device to apply the changes. After the restart, your Xiaomi device will be running the latest version of the Xiaomi Stock ROM Firmware Fastboot Flash File.
By following these steps precisely, you can ensure a successful installation of the most recent Xiaomi 12T Pro Stock firmware (Fastboot Flash File). If you encounter any difficulties or have any questions throughout the process, please reach out to Xiaomi Customer Support for assistance.
Xiaomi 12T Pro Stock ROM Flash File Download for Windows
Xiaomi 12T Pro Global Stock ROM 
diting_global_images_V13.0.4.0.SLFMIXM_20221026.0000.00_12.0_global_5cc68bdd70.tgz
Android: 12.0
Region: Global
Version: V13.0.4.0.SLFMIXM
Download
Xiaomi 12T Pro Global Stock ROM (MIUI 14)
diting_global_images_V14.0.2.0.TLFMIXM_20230328.0000.00_13.0_global_342bacb834.tgz
Android: 13.0
Region: Global
Version: V14.0.2.0.TLFMIXM
Download
Xiaomi 12T Pro EEA Stock ROM
diting_eea_global_images_V13.0.13.0.SLFEUXM_20230104.0000.00_12.0_eea_37079717d9.tgz
Android: 12.0
Region: EEA
Version: V13.0.13.0.SLFEUXM
Download
Xiaomi 12T Pro EEA Stock ROM (MIUI 14)
diting_eea_global_images_V14.0.14.0.TLFEUXM_20230613.0000.00_13.0_eea_ee0890dbd8.tgz
Android: 13.0
Region: EEA
Version: V14.0.14.0.TLFEUXM
Download
Xiaomi 12T Pro Taiwan Stock ROM
diting_tw_global_images_V13.0.4.0.SLFTWXM_20230106.0000.00_12.0_global_628fda3343.tgz
Android: 12.0
Region: Taiwan
Version: V13.0.4.0.SLFTWXM
Download
Xiaomi 12T Pro Taiwan Stock ROM (MIUI 14)
diting_tw_global_images_V14.0.2.0.TLFTWXM_20230310.0000.00_13.0_tw_b88690b6a8.tgz
Android: 13.0
Region: Taiwan
Version: V14.0.2.0.TLFTWXM
Download
Xiaomi 12T Pro Stock ROM
diting_jp_global_images_V13.0.2.0.SLFJPXM_20221207.0000.00_12.0_global_25704d10a4.tgz
Android: 12.0
Region: Japan
Version: V13.0.2.0.SLFJPXM
Download
Xiaomi 12T Pro Russia Stock ROM
diting_ru_global_images_V13.0.4.0.SLFRUXM_20230104.0000.00_12.0_global_2067a3d74a.tgz
Android: 12.0
Region: Russia
Version: V13.0.4.0.SLFRUXM
Download
Xiaomi 12T Pro Russia Stock ROM (MIUI 14)
diting_ru_global_images_V14.0.3.0.TLFRUXM_20230412.0000.00_13.0_ru_195835b43b.tgz
Android: 13.0
Region: Russia
Version: V14.0.3.0.TLFRUXM
Download
Xiaomi 12T Pro Turkey Stock ROM
diting_tr_global_images_V13.0.2.0.SLFTRXM_20220929.0000.00_12.0_global_6d75f81401.tgz
Android: 12.0
Region: Turkey
Version: V13.0.2.0.SLFTRXM
Download